O n the occasion of his receiving not one, but two major poetry book prizes, as well as a PEN/Heim Translation Grant, our winning alum, Rajiv Mohabir, was interviewed by our Program Assistant, John Rice. What follows is a conversation about perseverance, learning, and the craft of writing.  (Also there are gifs.)
Note: Rather than repeating our names each and every time we speak, Rajiv's voice will appear in regular font and John Rice will appear in bold. (You'll totally get it.)
—————————–
How should we start our epic exchange?
Why don't we start off with something low stakes, to get us off the ground? I'll send you a bunch of 'this or that' questions tomorrow. It'll be like a lightning round before the big questions.
Yes!!! I'm so excited!!
Oh, yes, I'm so excited too!

Here some questions that every human being living on the planet today may (or should) have to answer for themselves, at some point in their lives. (And look at you, getting them out of the way all at once!)
Feel free to answer these however you like (yes/no/declaration of independence):
Caramel or Peanut Butter?
Peanut butter.
Beatles or Radiohead?
John Lennon and Thom York's love child.
Patrick Swayze in Dirty Dancing or Patrick Swayze in Road House?
"Nobody puts Baby in a corner."
Dumplings or Samosas?
Obvi.
Dalai Lama or Yoda?
The guru within.
Bell bottoms or Peg Legs?
Overalls without a shirt.
Dancing or Talking?
Poet-ing.
Beach or Forrest?
BEACH!
Florida or Hawaii?
The kingdom of Hawai'i.
Brooklyn or Queens?
Brook-who? Queens all the way!
Ooooh, Swayze! Those are good answers.

Let's begin:
Rajiv, the world is exploding for you. This past year, you've won the Four Way Books book prize (The Taxidermist's Cut), the Kundiman book prize (The Cowherd's Son), you've had another chapbook come out (Acoustic Trauma) with Ghostbird Press, you've won a PEN/Heim Translation Grant, and you saved the Ewoks from imperialist forces, overthrowing The Empire and restoring balance to The Force. In fact, while we were finishing this interview, other great stuff happened too. How are you doing this? (Do you even sleep?) To what do you owe this success?
My writing happens because I don't have much of a social life! Well, actually, I spend a lot of time thinking of poems and metaphors that sometimes it's the poetry that won't let me rest. Isn't that something from a Lifetime Original movie?
I am so excited for The Taxidermist's Cut to come out in March in time for AWP! You know, as far as the awards go, it's exciting, and I never thought it would happen. I just submitted and submitted until the manuscripts started being semi-finalists and finalists. I have to thank my teachers and mentors along the way, as well as my mother who gave me money to keep submitting when I didn't have enough to pay rent and submit to book contests.
That and The Cowherd's Son were both part of the same original manuscript–the poems that I didn't use for my MFA thesis but I thought were cohesive. It was Oliver de la Paz who told me to pull apart these two thematic strains and to build them into fuller collections. I did and they both took flight.
I sleep, and sometimes edits to books come to me. Sometimes I get messages from my subconscious mind through my dreams, sometimes it's the ancestors in that other space that send me directions. So sleeping is actually part of my process, albeit less predictable.
So I owe my success to my teachers, my mentors, my guides, my mother, my dreams, my publishers, and my ancestors.
I read a story online about a Scottish author being rejected by the same book prize 44 times, before winning it on the 45th try.
(Here's the story, in case you want to read it for funzies:

http://www.dailyrecord.co.uk/news/scottish-news/author-whose-book-rejected-44-5878147)
How did you keep yourself going? Writing, poetry especially, is such a solitary act. It makes it easy to give up, when it's only you you're disappointing. What motivates you, and what were some of the stumbling blocks in the path to getting your first full-length collections published?
To keep myself writing, I let myself be haunted by lines and images and metaphors and found things like feathers, snake shins, egg shells, phrases in English, Hindi folk songs etc…
I think the thing that has kept me submitting and writing is something I heard David Mura say once. He said that the successful artists/poets he knew were successful because they kept at writing. Publication is only one type of validation. I see what I do as continuing something that is at risk of disappearing–this is cultural, yes, but also something very globalized. It's true that writing is lonely, but it also plugs me into something larger than myself–my sense of history, or the histories of colonization, homophobia, and racism that haunt me. It's like writing to heal, writing to decolonize, writing to have a conversation with my ancestors. Giving up was not an option. I think the thing that I've considered giving up was the entire submitting process.
I am crushed by each rejection, it's true. They happen a lot. As a poet of color sometimes the whole process feels stacked against me: most journals publish mostly white poets, and I've not read many Indo-Caribbean poets in American journals at all. Sometimes the hardest part is feeling totally invisible. Who can or would want to relate to my obscure history or the three languages that I use?
I remember once in a workshop, a fellow student told me to remove all of the "ethnic" sounding words, names, and places to make the piece more "palatable." Thank goodness for Nicole Cooley who said that that was a bad bad idea to the entire class, and to Sunu Chandy who also reminded the class that I am writing from a place where these names and languages are actually spoken, and that removing them would be devastating. All this to say I think that I've been writing assuming that people wouldn't find a queer Indo-Caribbean poet's writings interesting or even legible.
Craig Santos Perez, the creative writing director at the University of Hawai'i, once told me not to expect to be legible–to write how and what I want to and to make my own platform. All of this advice makes me feel free but also scared of not being successful immediately–but I feel like if I continue there is a possibility that a seed could root.
With The Taxidermist's Cut and The Cowherd's Son, these two were once a part of the same manuscript–the same project that I separated from each other. I have submitted these two manuscripts in various forms more times than I want to count. I simply don't want to think of all of the money I spent in submission fees–but I've been submitting these is some form for five to six years before they were taken. It was a stroke of luck. There are many fine poets who were finalists in both competitions.
A QC student said that?! That's a shame, and not just because Queens is the most diverse place in the world—more languages are spoken in this borough than any other place on the planet. That student doesn't know what they're missing; I've always found your work to be very "palatable."

I think something that people forget to mention when they talk about your success is that you're now enrolled in a PhD program. Could you talk briefly about why that was a good fit for you, and how the course work that you're doing there differs from the work you did here at QC?
The idea of going on to do a PhD was motivated by the desire to teach creative writing and literature. I knew that I wanted to focus on Postcolonial theory and literature in a more concentrated way so I looked into this program. The University of Hawai'i was my first choice and not for the reasons one would think. I vetted this program at least a year and a half before I applied. I wanted a PhD in English with a creative dissertation and UHM offered that.
Since I am also a translator, I thought that a university that had a strong Hindi program would also be important. UHM has this as well with the added bonus of a strong connection between the English department and the Center for South Asian Studies. Being a Caribbean Indian or Indo-Caribbean, it seems funny to be so far away from the Antillean archipelago to learn about this stuff—but it works as there are so many similarities between these two differently colonized spaces. Being in Hawai'i has been a political education on the run. I thought I knew what "diversity" meant living in Queens—but here it's an entirely different thing.
I have been able to work on understanding theories of colonization in Hawai'i; they are omnipresent here. I have been able to make so many connections that have enriched my ways of understanding myself as well as my craft—I have charged my poems with this further migration.
Let's talk about work: people probably ask you "How do you do it?" but they, most likely, don't mean it literally. Could you break down a typical day for us into a pie chart–how many hours do you spend generating new text, as opposed to editing? How much time do you spend sleeping, eating, going to classes, promoting yourself on social media, and goofing off?–(And what kind of pie would it be?)
Ok here goes. Today is a typical day in the life of Rajiv:
7:30: Wake up and get ready, Facebook/Twitter
8:30-9:00: Gym
9:30-11:30: Work in my office: annotate a reading poems/books/essays and make a couple pages of notes detailing its contributions to the area of focus (postcolonial theory, queer theory, or American poetry)
12:15-1:15: Office hours where I meet with students and lend out my books of poetry that I rarely get back, talk about my poetic obsessions, and quote Kimiko Hahn and Nicole Cooley like hell, and write poems.
1:30-2:45: Teach.
3:00-4:00/5:00: Write. Edit. Write. Edit. Delete the whole mess. Write. Edit.
6:00-8:00: Read for tomorrow's annotations.
8:30: Eat, Facebook/Twitter
9:00: Have a beer and talk queer/postcolonial/poetry theory to my partner and/or friends.
10:30: I'm usually out cold.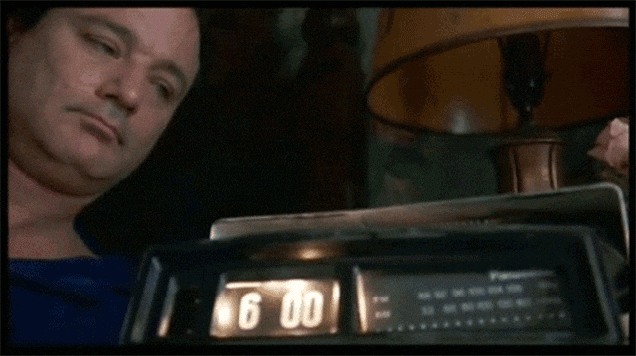 You also held a full-time job, if I'm not mistaken, before you entered the MFA program. How did you writing habits differ then, when you worked a full-time job? (Was the pie a different filling?) Was it a struggle to fit writing into your day?
When I was a teacher at the NYC Department of Education I found time to write after teaching. I never taught without taking classes—I was insanely busy then. Being a graduate student at UHM is a different kind of busy. I still have to juggle teaching, reading, exams, disserting, poeting, and personal living but most of these things are linked at least by place. I don't have to travel from Bushwick to Flushing on a bus then a train then another bus.
Fitting writing in during the day, though, was never a question. I would write when I got home. As I was eating. Before I slept. Sometimes I would wake up with words or lines in my head that I would write down or text to myself. I would grow these into poems at lunch, on my walk to work, on the train to class.
Here I am able to read poems as soon as I wake up and write as long as I am not teaching. I like to use the mornings when I am getting ready to think of poems that I let brew as I work out and go to school. There is always so much to get done.

I feel writers, like superheroes, need origin stories. We all start somewhere. Some of use were floated down the river in radioactive wicker baskets. Some of us were trapped in a cave-in in the library stacks until the words stuck to our skin. Could you write us a origin haiku? (You don't have to think too hard about this, if you don't want to–but have some fun, why don'cha?)
Poem as Gestating Ascaris lumbricoides
Morning hatches
You
wake & something
unknown
slithers out

I think, in some way, we're all the product of our influences; the things we read, hear, and see stick to us. Is there an anxiety to your influence (to make a Harold Bloom joke) or is there always room for more? How do you generate new texts when the past can be so present, at times?
I do think that there is a wealth of people and places that can inspire and stimulate the imagination. There are so many different kinds of joy that we are capable of feeling as people. When I'm feeling like I hate something that I've written I seek out another idea of what joy can be. Sometimes joy is brought about by the unfamiliar. Sometimes from wonder. My friend Aiko Yamashiro once said, "Look at the mountain. You can't help but feel gratitude. This is the best place you can be, emotionally."
As far as my old work—I keep reading things that I've written years ago and thinking about what a different place I am in right now. My previous obsessions are present but also so, so far from where I sit now. There is just so much that I will never know, and it excites me to think of how I can be changed.

Did you have, or do you still have, a favorite professor from when you were here at QC? (Okay, you can start sweating.)

Yes, the teachers at Queens College are people that I think of, quote, and speak of often. As for a favorite I'm not sure I can decide. Nicole Cooley, Kimiko Hahn, and Roger Sedarat have all been very supportive and encouraging of my work doing me one solid after another. Choosing one over another is to sever body and then to ask the ears which part was the most important.
How has Queens College helped you to become the person you are today?
Quite frankly, I would not be where I am without Queens College and the dedication of my teachers there. I would probably be more apprehensive about the world of poetry and wouldn't have the solid grounding in writing as I do. I think the best decision—career wise, emotionally, spiritually—was to attend Queens College and to do an MFA in poetry. It has led me to unimaginable wonder.
——————————

Rajiv Mohabir received the 2014 Intro Prize in Poetry by Four Way Books for his first full-length collection The Taxidermist's Cut (Spring 2016), the 2015 AWP Intro Journal Award, the 2015 Kundiman Prize for The Cowherd's Son, and a 2015 PEN/Heim Translation Fund Grant. His fellowships Voices of Our Nation's Artist foundation, Kundiman, and the American Institute of Indian Studies language program. His poetry and translations are internationally published or forthcoming from journals such as Best American Poetry 2015, Quarterly West, Guernica, Prairie Schooner, Crab Orchard Review, Drunken Boat, Anti-, Great River Review, PANK, and Aufgabe. He received his MFA in Poetry and Translation from at Queens College, CUNY where he was Editor in Chief of the Ozone Park Literary Journal. Currently he is pursuing a PhD in English from the University of Hawai`i, where he teaches poetry and composition.
John Rice's bio is a lot less impressive than Rajiv's. John had a poem included in the Light on Sound sculpture installation, which can be heard at the historic Lewis Latimer House in Flushing, or by calling 646-604-4671 and pressing 20#. (Can sculptures answer telephones? This one can.) His work coordinating the Oh, Bernice! Reading series, along with his fellow Bernicians, has brought him to host a segment of the New York City Poetry Festival on Governors Island, for the third straight year, and read his work in the inaugural Queens NYC Lit Fest. He continues to work for CUNY, both for the CUNY MFA Affiliation Group, where he, among other things, runs the Turnstyle Reading Series, and here at Queens College, where he assists the MFA Program by doing social media outreach, events planning, and many other things.